Invisalign® for Adults
Dr. Bruce in Winnipeg also provides adult Invisalign services for patients looking for a discreet orthodontic solution.
---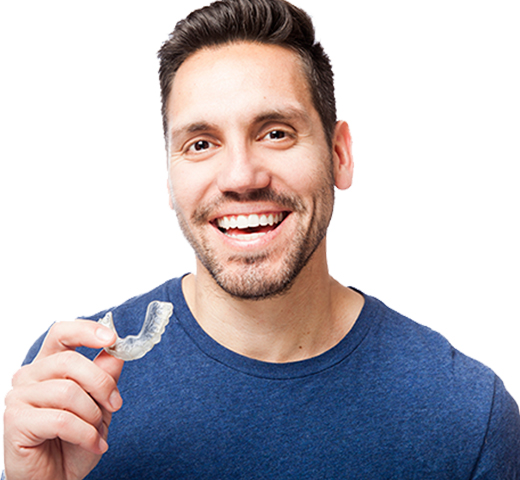 Why might I consider Invisalign?
There are many reasons adult patients consider Invisalign treatment for their orthodontic solution. 
Invisalign appointments are less frequent than having traditional braces. Each time you visit your orthodontist, you will be given a series of 4-5 aligners to change every couple of weeks.
You will only need to meet with your dentist once every 6-8 weeks to monitor your progress. This gives you more time to spend time doing what you love.
You can wear your aligners during business meetings and important presentations, and people may not even notice. The aligners are clear, so you can straighten your teeth while you live your life.
You can enjoy the foods you love. Just remove the aligner before eating, and place it back in after you are done.
The Invisalign treatment process is completely customizable. You will have custom aligners and book appointments based on your busy schedule.
It's never too late to straighten your smile!