Invisalign® for Teens
The team has a game this Friday night, homecoming is in a month, and what about my yearbook pictures?! Orthodontist Dr. McFarlane at Village Orthodontics in Winnipeg will help get you the smile you want with Invisalign, clear braces for teens.
---
Why is Invisalign a good choice for teens?
Invisalign Teen aligners are a perfect fit for your lifestyle, because they're:
Clear
Removable
Customized just for you!
The freedom of eating whatever you'd like…
You've probably heard before that with braces, you won't be able to eat as many of the foods you love, as they may damage your orthodontic appliance.
With Invisalign Teen, you can eat whatever you want!
Unlike traditional metal braces, Invisalign aligners are removable, which means you can go ahead and eat all your favourite foods without worrying about breaking a bracket or losing a rubber band.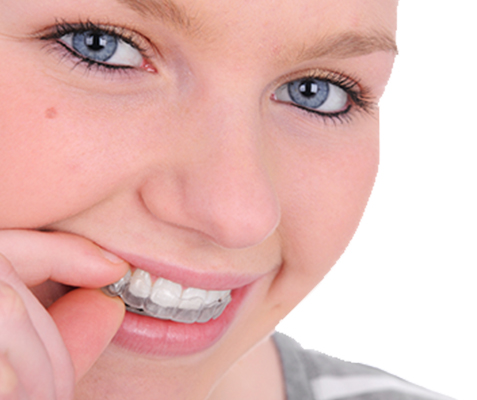 ---
Staying on Track
Since Invisalign aligners are removable, it is very important that teens stick to their orthodontic treatment plans. That requires committing to wearing the aligners for 23 hours a day.
If your teen does not wear your aligners, their treatment could take longer, and smile goals will seem further away. Please make sure your teen understands their commitment to orthodontic treatment if choosing Invisalign. 
---